Stay Up-to-Date with Our Info, Conferences, Workshops, and User Meetings!
Welcome to the NEWS page of BETSA®
All for very high pressure experiments!
Here, you'll find all the latest information about our activities, new products, and important info.
We regularly update this page,
so be sure to check back often.
Don't hesitate to consult this page each time you visit our website to stay up-to-date on everything happening at BETSA®.

Exciting News: Join Us at AIRAPT and EHPRG Conference in Edinburgh!
We are thrilled to announce that we will once again be attending and actively participating in the AIRAPT and EHPRG conferences this July in beautiful Edinburgh. Our entire team is excited and ready to welcome you!
During the conference, our team will showcase our latest advancements , highlighting our innovative solutions and cutting-edge technologies. We are eager to engage in stimulating discussions, collaborate with fellow enthusiasts, and explore potential partnerships.
Moreover, our participation at AIRAPT and EHPRG extends beyond presentations and demonstrations. We arrange a dedicated booth where you can personally meet our team members and experience our products.

Check out what's next from BETSA® Exciting new products and also coming your way!
We at BETSA® are excited to share with you our latest products on the market. We've been working hard to bring you the best in very high pressure experiments and we're pleased to say that our new products are top-notch. We can't wait to see what you think of them and are already looking forward to bringing you even more new and innovative products in the future. Stay tuned for updates and thanks for choosing BETSA® for all your high pressure experiment needs!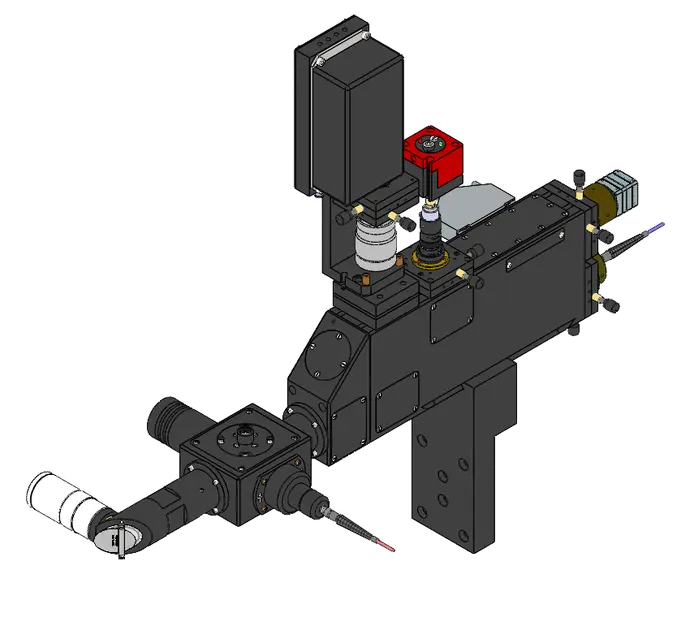 BETSA® RAMAN Optical transfer : [BROT-02]
Hey there, we're excited to announce the latest news about BETSA®! Our optical head dedicated to RAMAN for diamond anvil experiments just got an upgrade! The new version, BROTC-02, features improved laser, camera, and other components. Plus, it allows you to independently adjust all filters and elements for even better results. This is the second version of BETSA® and we can't wait for you to try it out in your very high pressure experiments. Stay tuned for more updates and advancements from BETSA®!
Internal Heating System [IHS01] 1450°C
Exciting news from BETSA®

We've developed an internal heating system that can reach temperatures up to 1450°C continuously and in the air.

But, you'll need to protect your anvils from graphite deposition. Not to worry though, our 3D printed IHS can be customized to fit your specific needs and environment.

BETSA® also offers a variety of high-pressure cells to help you conduct your experiments with ease. Stay tuned for more updates from us!